One-Time Document Shredding
PROSHRED® San Francisco Bay Area one-time cleanout shredding service is designed for businesses and residents who need a single clean-out of their unwanted documents and papers. Whether you have a few file boxes that you need to shred or a large room/warehouse full of old confidential documents, our PROSHRED® shred trucks will come to your location and destroy all unwanted documents quickly and efficiently.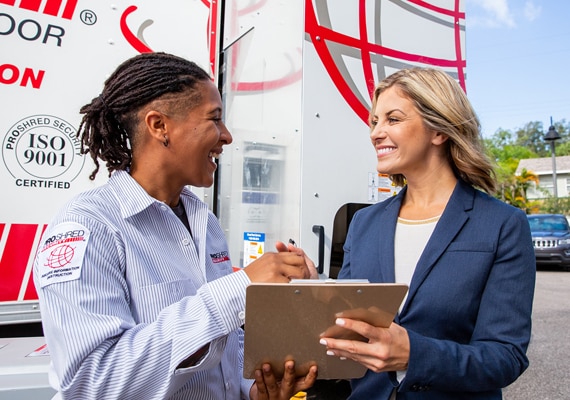 Low-Cost Bulk Shredding with No Hidden Charges
As a low-cost San Francisco shredding company, PROSHRED® San Francisco Bay Area always has trucks on standby to do a purge or one-time shredding service for our clients. There are no contracts required for bulk or clean-out shredding, and unlike many of our competitors, we don't charge fuel surcharges or any other hidden fees.
State-of-the-Art Shredding Trucks
PROSHRED® San Francisco Bay Area takes pride in all our on-site shredding trucks. Some of our mobile shredding trucks can even shred up to 2 tons of paper per hour! Which means PROSHRED® can be in and out of your facilities quickly and make sure all confidential documents are securely destroyed. No matter how many boxes our clients have, our Customer Service Professionals (CSPs) never physically handle your documents – the entire process is touch-free!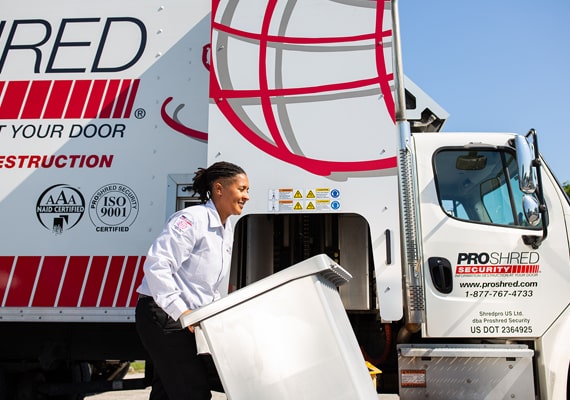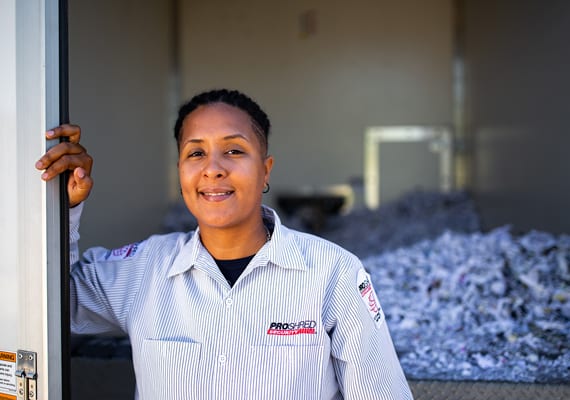 100% Of Your Documents Are Recycled
After all your confidential documents are fully shredded and destroyed our Customer Service Professionals (CSPs) will provide you with a certificate of destruction as proof that the destruction has occurred and completed. PROSHRED® San Francisco Bay Area will then take your shredded documents to a local recycling facility where 100% of the papers and documents are recycled.
Reduce Your Risk with One Time Purge Shredding
PROSHRED® San Francisco Bay Area's #1 paper shredding company provides residents and organizations with reliable and efficient low-cost shredding services that ensure records have been properly destroyed and they are beyond recognition.  Our one-time purge shredding option is carried out quickly and directly on-site at your location. Our specialists will securely shred your sensitive records through the use of industry-leading expertise, the best technology, and shred equipment. Our promise is that you will gain peace of mind in knowing your business is in excellent hands with PROSHRED®.
Regardless of whether you have little to shred, or an entire storage room requiring secure shredding, our professional team will handle purge shredding services of any size. In fact, from the beginning of the process to the end, we'll ensure a smooth and stress-free experience each and every time.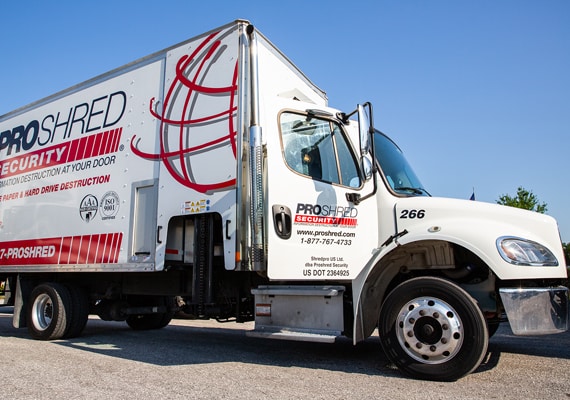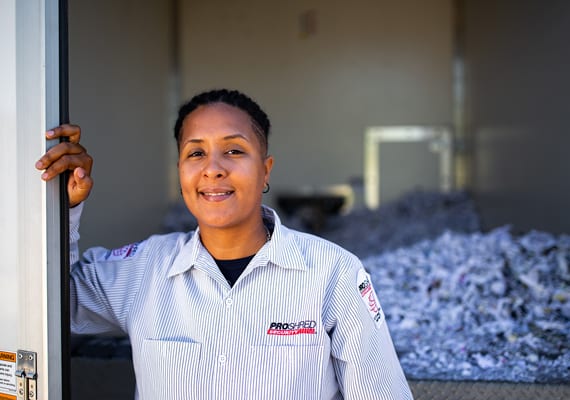 PROSHRED®'s Convenient One-Time Shredding Service
The cost of storing a considerable volume of documents or electronic media goes far beyond office space expenditures.
It's important to keep in mind that an unorganized and messy work environment can contribute to poor work ethic and productivity levels, as it fails to provide a motivating setting for your employees.  Failing to dispose of sensitive business information in a timely fashion can also result in legal risks associated with compliance.  If specific records have reached the end of their lifecycle, regardless if they are documents, tapes, or hard drives, they must be securely disposed of through professional shredding. Leaving them stored away for an extended period of time only contributes to a greater risk of privacy breach exposure.
Bulk Paper Shredding Services are Ideal for:
Shredding prior to an office move
Annual cleanouts
Finalizing of an audit or litigation
Corporate consolidation
Shredding sensitive documents for compliance purposes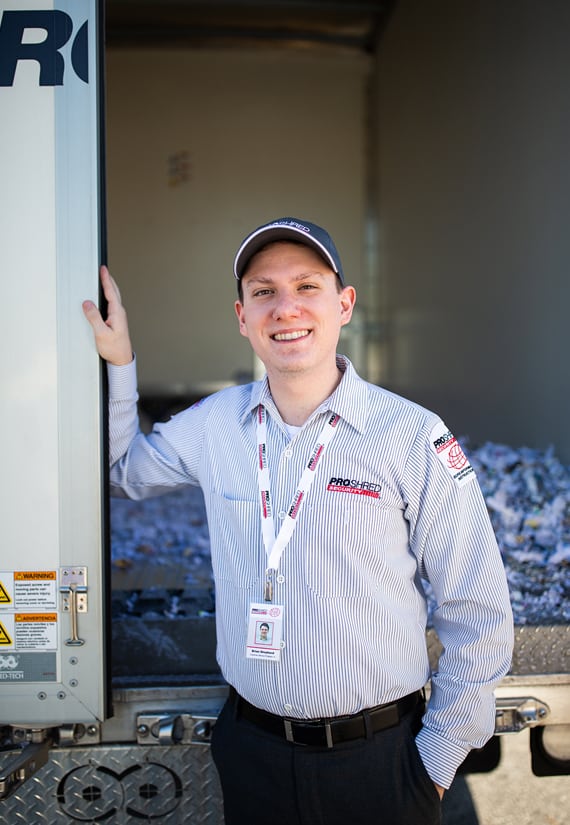 Simple and Quick One-time Purge Services
If you're in need of one of San Francisco's most trusted shredding companies, simply contact our office when required, or feel free to arrange a service date in advance, if preferred. After an initial evaluation of your purge requirements, we'll set up appropriate date and time for shredding that's convenient for your San Francisco company. Prior to your scheduled shred service, PROSHRED® will set your organization up with lockable shred bins for easy and secure document collection.
Once your scheduled service date arrives, a PROSHRED® shred technician will arrive onsite at your San Francisco facility for immediate shredding of your sensitive material. All documents are collected and placed on our mobile shred trucks for complete destruction. We encourage our customers to get involved by witnessing the entire process take place before their eyes.
As like each of our document shredding options, customers will receive a Certificate of Destruction which is legal proof that your documents and/or media have been securely shred.
Our purge shredding services provide:
One-time, quarterly, biannual, or annual shredding services
Reliable and convenient scheduling at your convenience
State of the art shred technology, providing the highest level of security
Guaranteed Security Over Sensitive Information
Maintaining your privacy is at the forefront in everything we do, and our shredding companies are dedicated to protecting your confidential information through one-time purge services. As a NAID AAA Certified Shredding Provider, our shred technicians receive substantial training, including a thorough audit of each employee and shred equipment, to ensure the highest level of professionalism and privacy protection for our customers.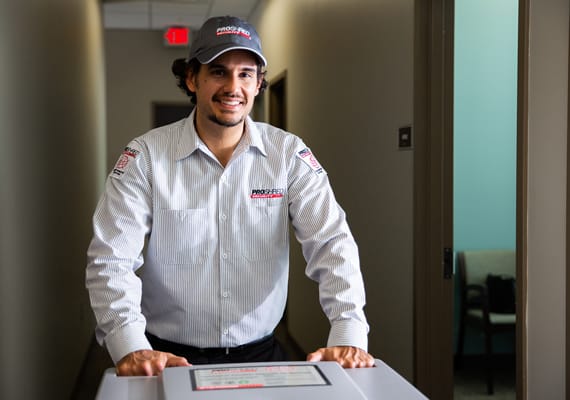 PROSHRED San Francisco Supplies:
Screened and background checked professionals
Full audit trail, with a documented chain of custody
Destruction solutions that are legal, and 100% compliant with state/federal privacy legislation.