Redwood City Shredding Services
When you need data security services that fit your schedule and your budget, trust PROSHRED®. We offer shredding services to the Redwood City, CA area, specializing in mobile document shredding and hard drive shredding as well as product destruction. Our services are designed to be convenient and accessible for residents and local businesses of all sizes, no matter the industry, and we prioritize the safety of your confidential information above all. If you're tired of being bogged down by shredding documents in-house or need a secure way to dispose of unwanted hard drives or products, try our Redwood City shredding services today!
Secure Redwood City Mobile Document Shredding
At PROSHRED®, we excel at bringing secure shredding right to your door. With our mobile shredding trucks, we can utilize the power of an industrial shredding machine to destroy thousands of sensitive documents without ever leaving your parking lot. Our Redwood City mobile shredding services are best for companies that need regular document shredding. When you sign up for scheduled document shredding, we will supply you with shredding bins or consoles to collect your documents in between pickups. When it comes time for shredding day, one of our highly vetted and trained Customer Service Professionals will drive to your location and collect the documents in a touch-free process. For added peace of mind, you can watch the entire shredding process happen from your door!
Our mobile shredding trucks are also a great solution for document purges that are the result of office cleanouts or a switch to digital record management. High-powered and efficient, our shredding trucks can make quick work of your papers with a Redwood City purge shredding service. If you need infrequent shredding of small amounts of paper, we recommend using our drop-off service or attending one of our free community shredding events.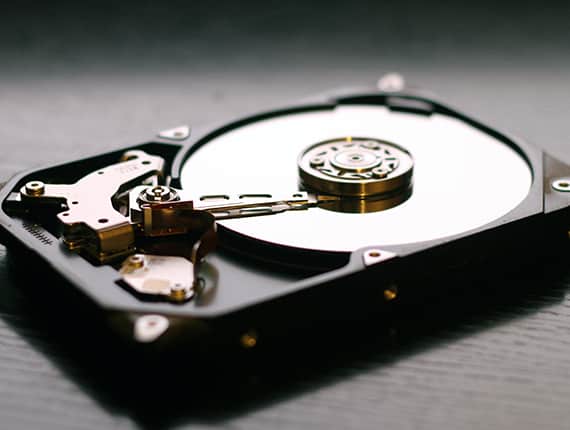 Protect Sensitive Data with Hard Drive Destruction
It has been a long time since companies have stored information solely on paper documents. Computers allowed for a brand new way to organize and manage documents, and a large portion of files are now being stored on desktops and hard drives. While this system cuts down on printing costs and lost time spent hunting for documents in filing cabinets, it also comes with its own inherent security risks. When you are ready to get rid of an old computer, make sure you take care to properly dispose of its hard drive as well with a hard drive shredding service. That's because hard drives can still retain data even after files have been deleted, giving industrious thieves easy access to your sensitive information. With Redwood City hard drive destruction services, we will destroy your old hard drives and ensure the digital data they store is rendered unrecoverable.
Destroy Outdated Products and Protect Your Brand
At PROSHRED®, we understand that your brand is sacred. To protect your business's reputation and ensure your trade secrets stay secret, you should invest in product destruction services. We offer these services so that companies can have a secure way to dispose of old uniforms or other items with logos, outdated or defective products, and other items you wouldn't want to end up in anybody else's hands. Depending on the type of item, we offer Redwood City product shredding on-site, so you can watch the process take place without leaving your location. If you're interested in using secure product destruction as part of your risk management strategy, don't hesitate to contact us today!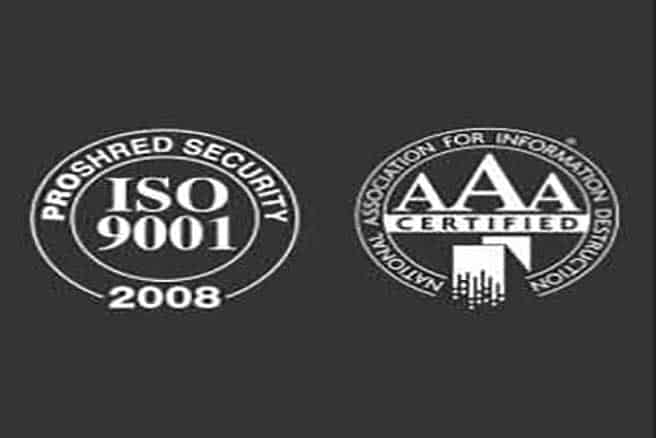 Your Trusted Redwood City Shredding Company
As a trusted shredding company that retains NAID AAA and ISO 9001 certifications, we take information security very seriously. We keep our process transparent so you never have to wonder where your items are going during and after a shredding service. We never charge fuel surcharges or other hidden fees. And we work with you to develop a data security plan that fits your needs and your budget. When you need trusted Redwood City shredding services, trust PROSHRED® San Francisco Bay Area. We're a locally-owned and operated business backed by a reputable national brand, and we want to help you keep your information safe. Give us a call to learn more about our shredding services today!
Redwood City, CA Shredding Services
On-Site Shredding in Redwood City, CA
Scheduled Shredding Service in Redwood City, CA
One-Time Shredding in Redwood City, CA
Hard Drive Shredding in Redwood City, CA
Legislative Compliance
HIPAA Compliant
HITECH Compliant
GLBA Compliant
FACTA Compliant