Product Destruction
Your branded materials, company ID badges, employee information, recall products, uniforms and other confidential materials are all important to keep safe and out of the hands of people that may seize on an opportunity that could harm your company. Often the only way to avoid risk is to use a product destruction service such as we provide at PROSHRED®.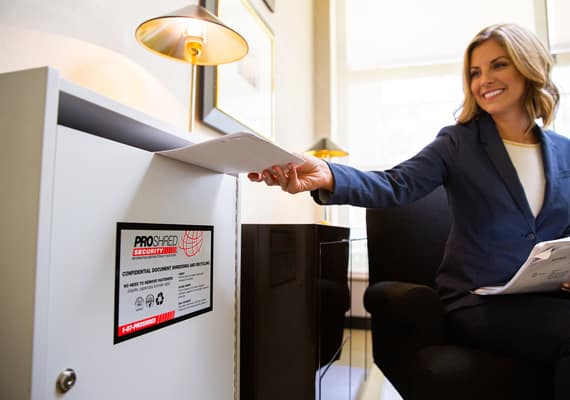 Why Product Destruction is Necessary
Limiting people's access to recall products, company ID badges, and other materials is a first step. However, destruction or have these products types permanently destroyed is often the only foolproof solution. By shredding business products you no longer use it will limit various associated risk including diminishing the brand or even providing thieves an opportunity to breach security by simple wearing a discarded uniform or putting on an ID Badge.
Should My Company Hire A Product Destruction Service?
Most businesses have confidential information they collect, especially when it comes to employees. If your company uses corporate logo apparel, creates patented products, or has outdated products it's time to start destroying that old information.
Financial, legal and medical, education and government agencies industries need an ongoing service to keep confidential materials destroyed securely. GSA, GLA, FACTA, and HIPAA helps to regulate the type of materials that are necessary to be securely destroyed. They also provide lots of great tips and advice to help your business stay in compliance.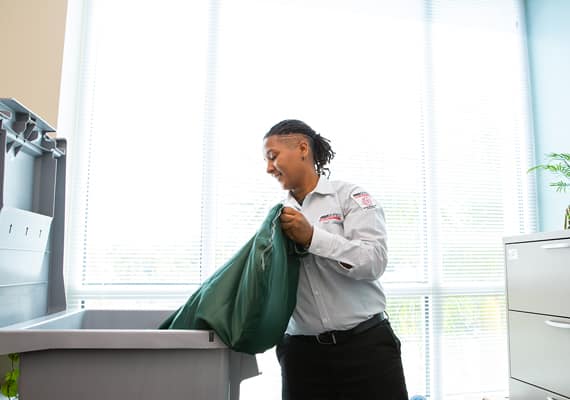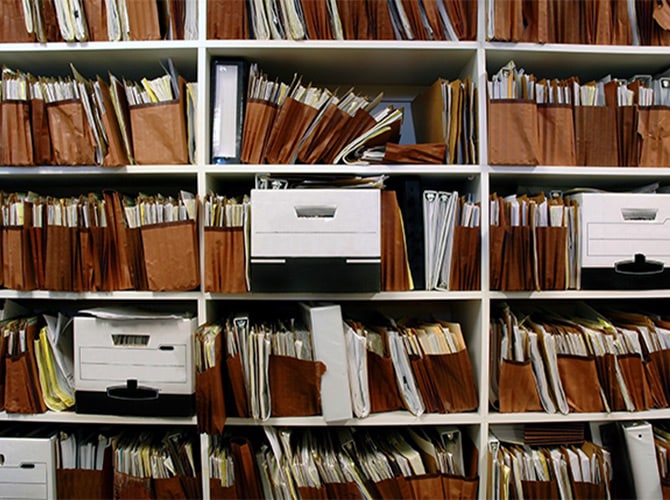 Example of Products To Destroy?
Below is a no-brainer list of items that should be securely destroyed: However this is just a few examples of items that should be destroyed.
Uniforms
Security Badges
CD's
Hard Drives
Film
Recalled & Defective Products
Apparel and Footwear
Used Protective Gear
Packaging
Sporting Goods
Gambling Chips
Some Products With Logos
How Does The Product Destruction Process Work?
Our Qualified ISO 9001 and NAID AAA Certified Technicians manage every step of the product destruction process. Businesses can monitor the specialty shredding processing by video and see that all materials were securely shredded. Finally, we provide a certificate of destruction!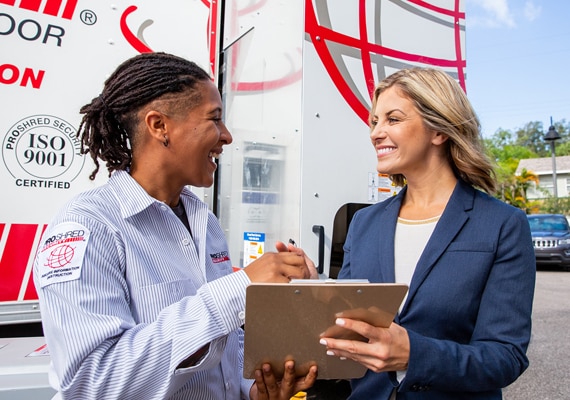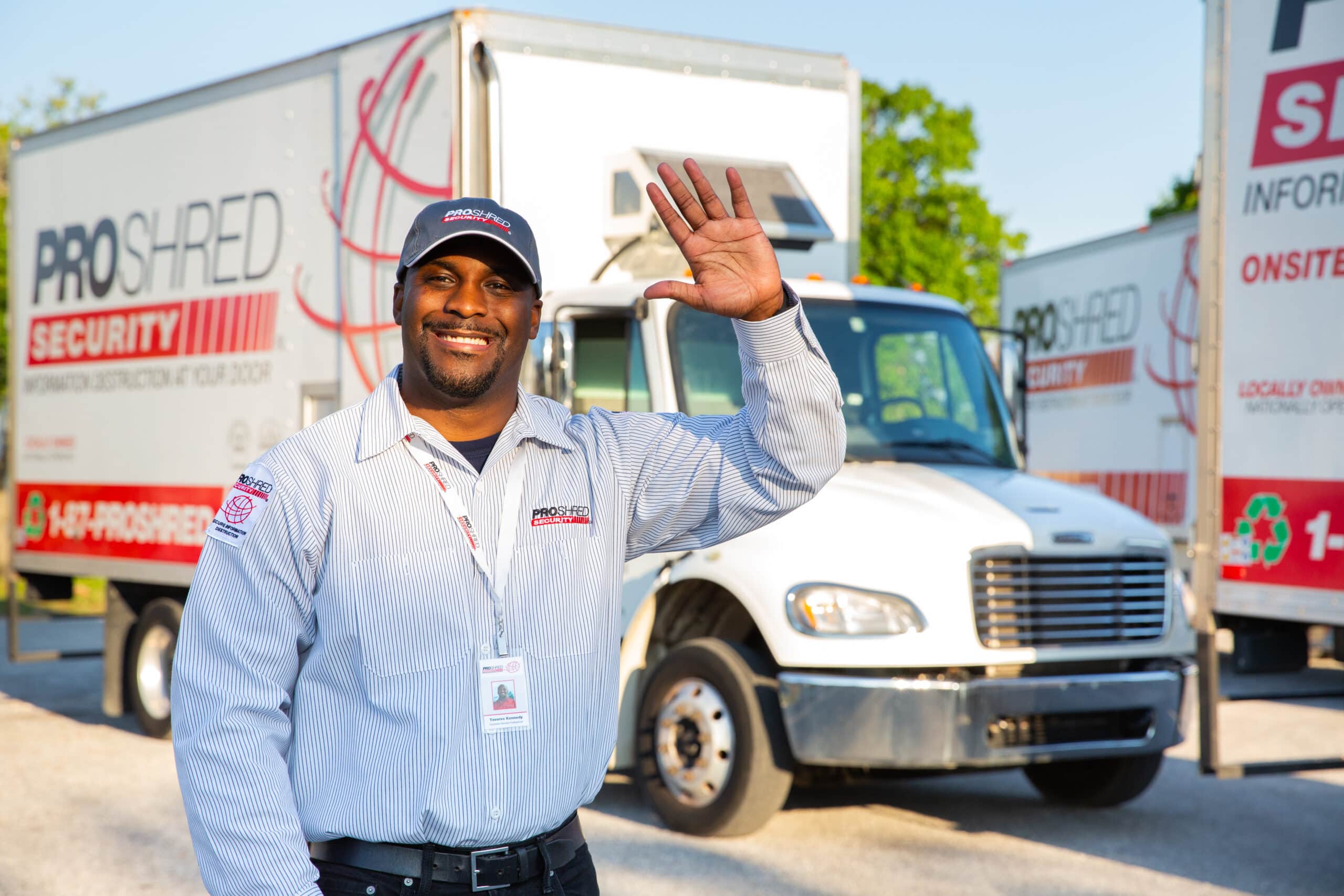 Why Choose PROSHRED® San Francisco
If you're operating a business in San Francisco Bay area; secure product destruction may need to be a part of your risk management strategy. As a locally operated company with national connections, PROSHRED® San Francisco provides professional & secure specialty shredding to help securely rid your business of products and materials that could be of risk to your brand. Let us help you today! Call for a quick quote!
Frequently Asked Questions About Product Destruction
To ensure that you receive certified product destruction services, look for a professional shredding service like PROSHRED® San Francisco that is both ISO-9001 and NAID AAA certified. This means the company must comply with requirements for data destruction as well as pass unannounced audits.
Proshred is your best option! On-site or off-site desctruction we are definitely the best and most cost effective solution. Please call at your convenience for a quote.
Any items that have reached the end of their useful life but could still create issues for your company if lost or stolen should be shred by a professional product destruction company. The types of products we shred include uniforms and apparel, sports equipment, playing cards and game chips, food labels, medicine containers, recalled products and more.
This will depend on what type of product(s) that need secure product destruction. Contact us and we can give a quick quote.  
Similar to paper shredding, product destruction destroys items that could pose a risk to your business if thrown in the trash. With product destruction, these items are shredded and incenerated to ensure they cannot be stolen or used for nefarious purposes by people outside your organization.
For the best in product destruction services near you, contact PROSHRED® San Francisco Bay Area. We provide product destruction for branded items including apparel and uniforms, as well as defective products, recalled items, and data-rich multimedia.