Walnut Creek Shredding Services
Throwing away old records might be a quick and easy way to declutter your filing cabinet or clear off your desk, but it can lead to security risks like identity theft and fraud. To avoid having your information stolen and used against you or your company, have those papers professionally destroyed by a trustworthy San Francisco paper shredding company.
PROSHRED® San Francisco Bay Area is a leading Walnut Creek on-site shredding company that provides businesses and residents with a secure and convenient way to destroy confidential information.
Scheduled Walnut Creek Shredding
The most popular service we provide is continuous or scheduled shredding. This service includes a regular, standing appointment during which one of our mobile shredding trucks comes to your location and destroys all of your papers on-site. When you book an ongoing shredding service in Walnut Creek, we'll provide secure shredding containers to keep your documents secure between visits. Then we'll schedule a time for you to have your documents shredded on a daily, weekly, or monthly basis.
On the scheduled day, one of our customer service professionals will arrive on time and perform your shredding on-site with a state-of-the-art mobile shredding truck outfitted with an industrial shredder. This Walnut Creek on-site shredding service is entirely touch-free, so you can rest assured that your materials are fully protected at all times.
One-Time Shredding in Walnut Creek
Do you have a lot of papers to shred at once? Make a reservation for a one-time shredding service. This service, also known as a purge shredding service, allows you to get rid of hundreds of boxes of files and old paperwork at once and does not require you to leave your location or transport your documents to a facility.
Our Walnut Creek mobile shredding trucks can pulp thousands of pounds of paper in only a few hours, saving you time and effort by eliminating the need to pack up boxes for transport to a plant-based shredding facility. Additionally, after they've completed converting all of their paperwork to digital format with the aid of a scanning service, many consumers choose to utilize a purge shredding service to get rid of all of the old physical records taking up space in their homes and offices.
Hard Drive Destruction Services
Paper documents aren't the only thing that can put your business at risk. Hard drives, which are frequently neglected as a source of sensitive information, are often carelessly thrown away. The sad fact is that even if you delete files from a hard drive by moving them to the trash on your computer or using a hard drive wiping software, data thieves may still be able to access them.
The only way to be sure your hard drive is completely secure is to have it destroyed by a professional hard drive shredding company. PROSHRED® can do just that, with our hard drive destruction services. We offer on-site hard drive destruction, which means we come to you and destroy your hard drive using our powerful hard drive shredder. This process ensures that your hard drive is completely pulverized and that your data is irretrievably lost.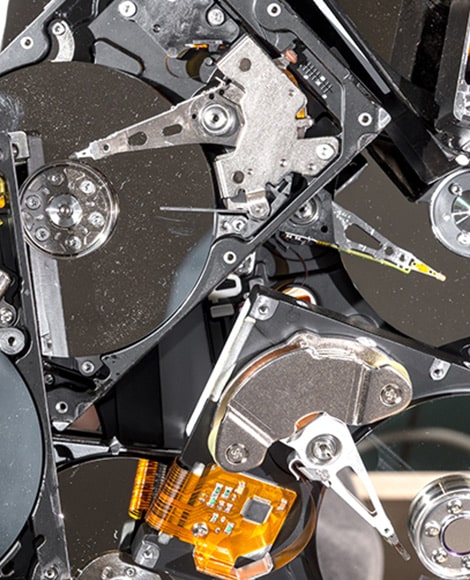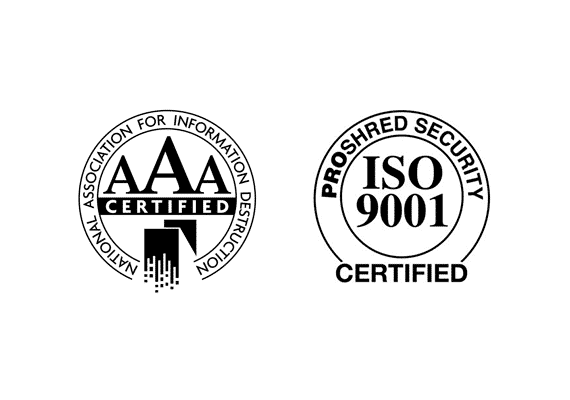 Trusted Walnut Creek Security Company
We try to stay up to speed on the current state and federal information security regulations that may affect our clients, in addition to offering some of the most secure shredding services available. We understand and adhere to privacy laws such as HIPPA, GLBA, and FACTA. It's essential that you have your documents shredded by a firm with knowledge of and compliance with these laws. You can trust PROSHRED® to provide you with the highest level of security and customer service. Our hard drive shredding and paper shredding services are designed to protect your privacy and keep your confidential information out of the wrong hands.
Looking for Secure Shredding in Walnut Creek? Trust PROSHRED®
Not only does tossing away your confidential information not enough to safeguard your organization, clients, or identity, but it may also be a violation of privacy protection laws. PROSHRED® San Fransico is the best choice for bay area paper shredding. We provide competitive pricing and never surprise our customers with any hidden costs or fuel surcharges. For more information about any of our services, get in touch with us today!
Walnut Creek, CA Shredding Services
On-Site Shredding in Walnut Creek, CA
Scheduled Shredding Service in Walnut Creek, CA
One-Time Shredding in Walnut Creek, CA
Legislative Compliance
HIPAA Compliant
HITECH Compliant
GLBA Compliant
FACTA Compliant