Sunnyvale Shredding Services
You may have firewalls, VPNs, malware detectors, and other anti-hacker software in place to keep the digital copies of your personal or company information safe, but one of the most frequently overlooked sources of data breaches is not electronic. Paper documents remain as much of a hazard to businesses and residents in the Sunnyvale area as digital records do.  Information security professionals agree that having your documents destroyed by a professional paper shredding firm like PROSHRED® San Francisco Bay Area is the best method to protect yourself from identity theft and fraud.
Sunnyvale Ongoing Shredding Services
PROSHRED® San Francisco Bay Area has decades of experience in the paper shredding industry, and our mobile shredding vehicles servicing the Sunnyvale area are equipped with state-of-the-art industrial paper shredders that can destroy several thousand pounds of paper per hour.
Our frequently scheduled mobile shredding service is one of our most popular. When you choose a regularly scheduled shredding service in Sunnyvale, we'll advise you on how often we should stop by and whether that's on a daily, monthly, or seasonal basis. We will provide secure consoles to store your papers for disposal until your chosen service day arrives.
When it's time to shred, one of our mobile shredding trucks will come to your site and collect your shredded bins. We will empty your bins into the industrial shredder within the truck, and in seconds, your records will be reduced to tiny particles that are impossible to restore. You may observe the process from a closed-circuit live feed displayed on a truck-mounted screen for complete peace of mind.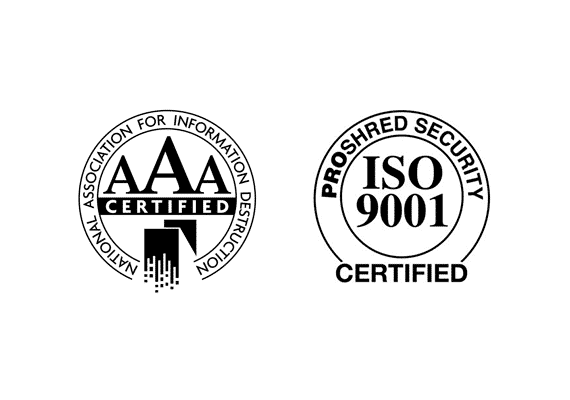 Sunnyvale Purge Shredding
Do you only require shredding services occasionally? A Sunnyvale purge shredding service may be the answer for you if you have a lot of old papers that you don't want to toss away but don't have the time or manpower to move them to a shredding facility. PROSHRED® can make the cleanup process easy with a one-time shredding service. Our shredding trucks are capable of shredding hundreds of pounds of paper without difficulty, and our safe chain of command ensures that your papers will never be available to be stolen or misplaced.
Hard Drive Shredding in Sunnyvale
Hard drives, like paper documents, are a vulnerable source of vital business, client, and employee data. They aren't the only things that are susceptible to data breaches; other devices also store sensitive information. Because most people think that when you wipe a hard drive, everything is deleted, many people overlook the fact that hard drives often contain as much sensitive data as paper records.
The only way to be certain that all of the data on a hard drive is destroyed is to have it shredded. PROSHRED® San Francisco Bay Area uses state-of-the-art industrial hard drive shredders that can destroy a hard drive in seconds, reducing it to tiny pieces that are impossible to put back together. PROSHRED® is your one-stop solution for all of your hard drive shredding needs in the Sunnyvale area.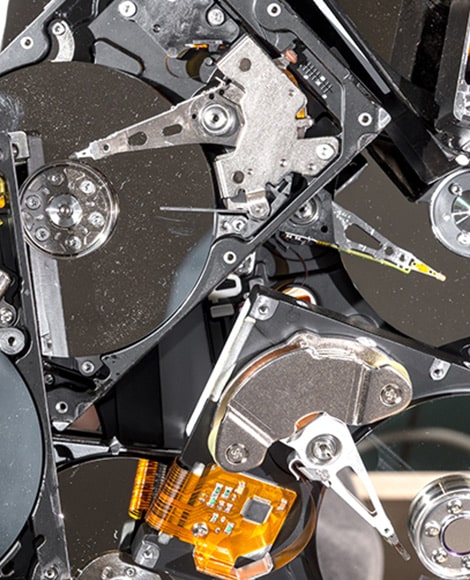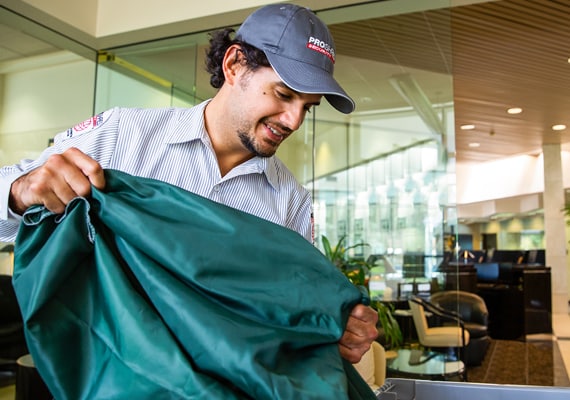 Stay in Compliance with Sunnyvale Shredding
If you work in a field that deals with information security, you're certainly aware of the rules that govern the retention, storage, and disposal of company data, especially when it comes to employees or clients. Businesses must be careful with what they do and say because personal information is sensitive. You risk hefty fines if you don't comply with these rules or handle your client's records carefully and lawfully. At PROSHRED®, we keep ourselves informed on privacy rules and regulations to ensure that our customers get the most secure and compliant shredding services available.
Need Professional Shredding? Contact Us Today!
When you need quick, economic shredding solutions for your business or home office, give PROSHRED® San Francisco Bay Area a call! We never charged hidden costs or fuel surcharges, and our customer care staff have gone through extensive background checks and training. Our state-of-the-art mobile shredding trucks make it simple to destroy confidential data quickly. Contact us today for top-rated bay area paper shredding.
Sunnyvale, CA Shredding Services
On-Site Shredding Sunnyvale, CA
Scheduled Shredding Service Sunnyvale, CA
One-Time Shredding Sunnyvale, CA
Hard Drive Destruction Sunnyvale, CA
Legislative Compliance
HIPAA Compliant
HITECH Compliant
GLBA Compliant
FACTA Compliant