Palo Alto Shredding Services
PROSHRED® is the best choice for local shredding services in Palo Alto. From document shredding to hard drive destruction, we offer all of the shredding services you could need. Our team is trained to securely handle your materials, so you don't need to worry about your information ending up in the wrong hands. Stop wasting time and money with small office shredders, and hire PROSHRED® today.
Our Palo Alto Paper Shredding Services
Regardless of the size of your company or the amount of paper you go through, we have a shredding service for you. All of our services are designed to fit your needs, whether that includes regularly scheduled pickups or once a year shredding.
Purge Shredding: Our purge shredding services are designed to help people that only need a single shredding event. Whether you're cleaning a small office or have a warehouse full of old material, our purge shredding service is a cost-effective solution to your problems. Our team will come directly to your location and destroy your materials right in front of you for maximum peace of mind.
Ongoing Shredding: If your company goes through paper quickly or you consistently handle sensitive information, you should consider our ongoing shredding services. With daily, weekly, and monthly scheduling options, our team will work to create a shredding schedule that fits your needs. We'll also provide you with secure shred bins where you can store your documents between visits.
Drop-Off Shredding: If you have a small amount of material to shred and don't want to utilize our mobile shredding services, PROSHRED® offers Palo Alto drop-off shredding locations. This service is designed for small offices or employees that work from home. No appointments are necessary, but we recommend that you call before arriving at a drop-off location, so our team can be ready to meet you and make your trip as convenient as possible.
By Appointment Only
530 Lytton Avenue
2nd Floor
Palo Alto, CA 94301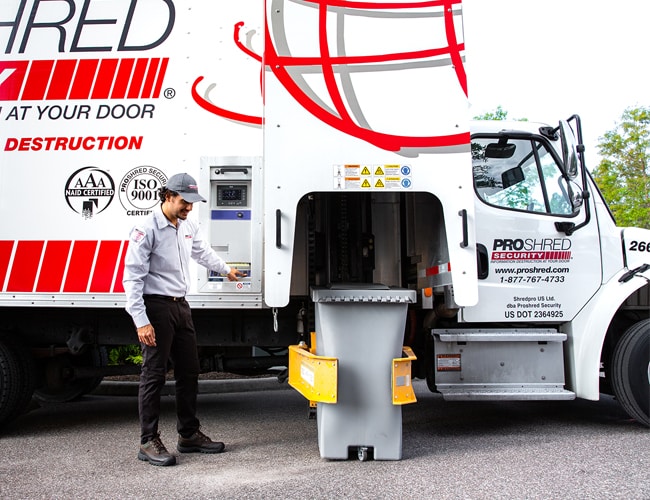 Stay Compliant with Palo Alto Mobile Shredding
With our state-of-the-art mobile shredding trucks, we are dedicated to providing the most convenient shredding services to our clients. When you hire PROSHRED® for mobile services, our team will drive directly at your location and shred your materials onsite, so you can rest assured that you receive the best service possible. Our team also utilizes a touch-free shredding process, so your employees are the only people handling your information. While our truck shreds your material, you can use one of our built-in monitors to watch the shredding process. Finally, our mobile shredding services are compliant with various state and local privacy laws, and we provide a Certificate of Destruction after each service, so you have legal proof that your materials were disposed of properly.
Protect Sensitive Data with Hard Drive Destruction
While more companies than ever are beginning to understand the importance of shredding their documents, it's equally as important to dispose of your digital files. You might be deleting old files on your computer, but that information is still being stored on your hard drive. When disposing of your old hard drives, it's important to hire a shredding company that can properly dispose of your digital information so it can't be recovered by thieves.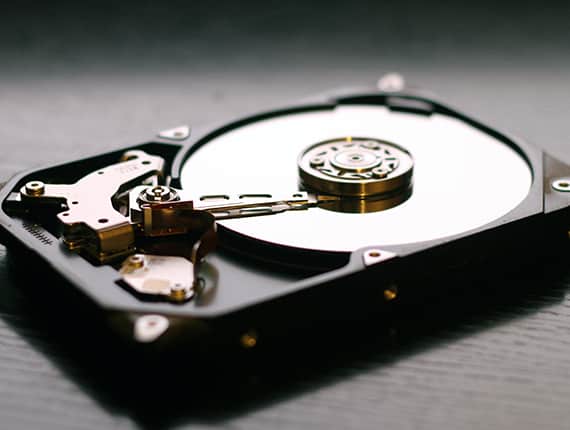 Get Quality Palo Alto Shredding with PROSHRED®
From document shredding to hard drive destruction, our goal is protecting your company by properly disposing of your old information. We work hard to ensure that our services are convenient and affordable for all of our customers. To learn more about our San Francisco paper shredding services and how we can help protect your sensitive information, call PROSHRED® today.
Palo Alto Shredding Services
On-Site Shredding Palo Alto, CA
Scheduled Shredding Service Palo Alto, CA
One-Time Shredding Palo Alto, CA
Hard Drive Destruction Palo Alto, CA
Legislative Compliance
HIPAA Compliant
HITECH Compliant
GLBA Compliant
FACTA Compliant