On-Going Document Shredding
Depending on your industry and company size, you may require more shredding services than others; if your paper production levels are high and office space is becoming limited, you may want to consider regular document shredding.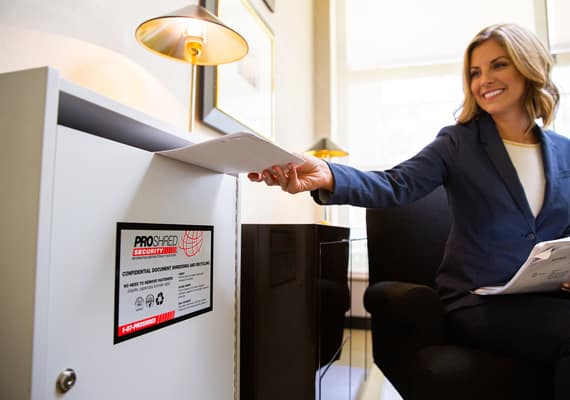 Count on Reliability of Regularly Scheduled Document Shredding
Forget about the stress of planning and preparing for one-time purge shredding, with our unique mobile document shredding solutions tailored to your optimal schedule. The reliability and dependability of ongoing scheduled mobile paper shredding, helps our San Francisco Bay Area clients meet the security and accountability needs of their business.
Bay Area Scheduled Document Shredding
With our regularly scheduled mobile paper shredding service, our shredding company designs a customized security program to ensure that your confidential documents are continually serviced. PROSHRED® San Francisco Bay Area doesn't bind clients to contracts; rather, we are one of the only paper shredding companies who deliver a dependable service tailored to meet the level of security and accountability that's required for each job.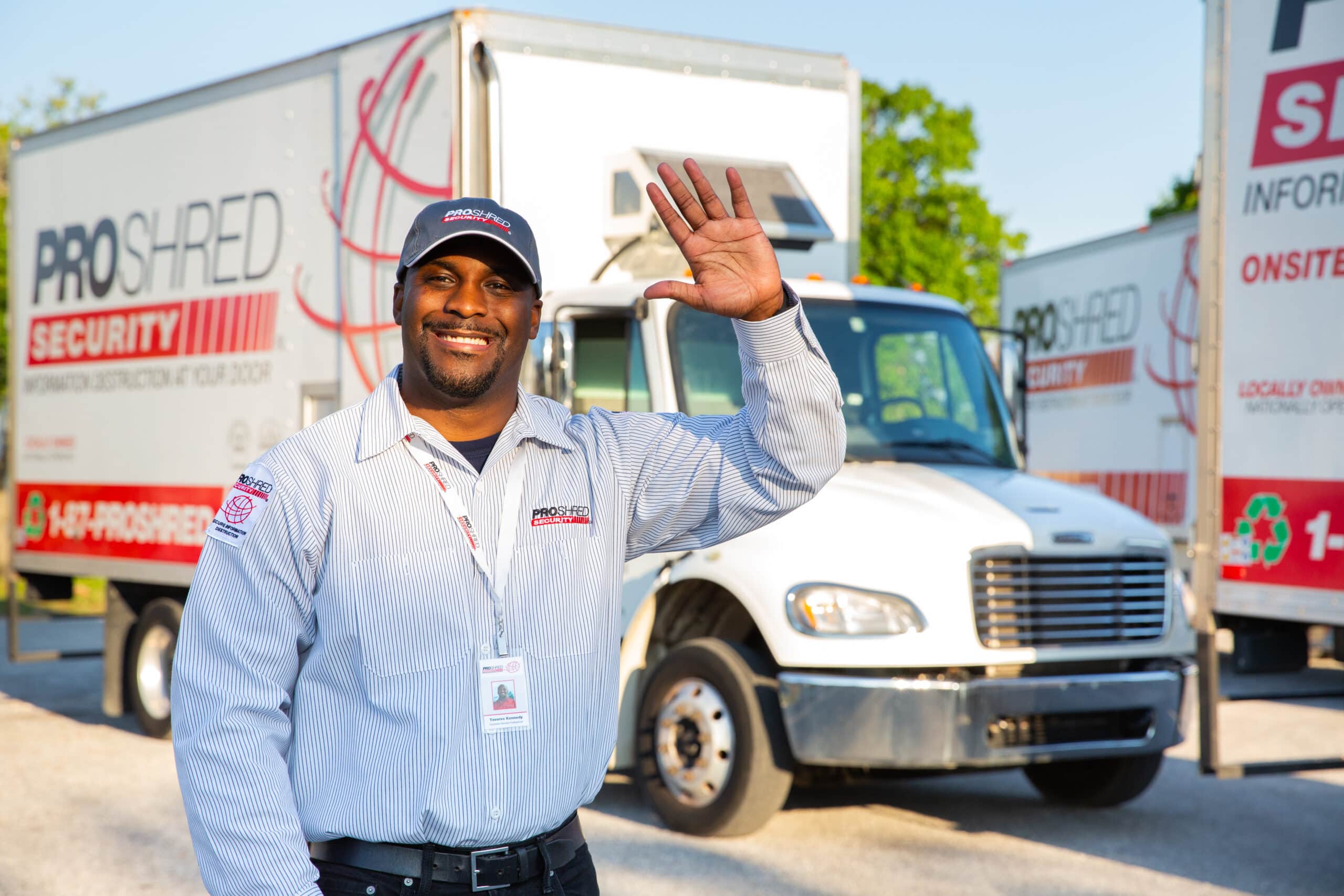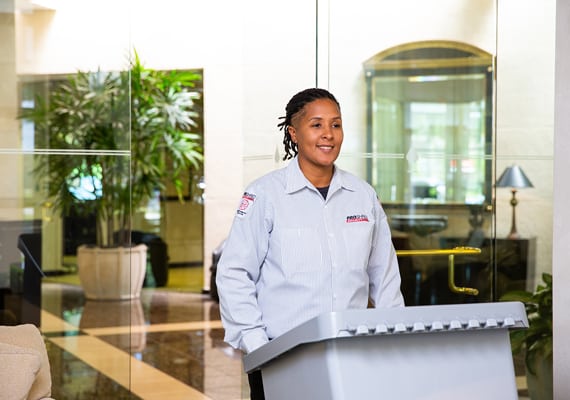 PROSHRED® Security Audit Helps You with Efficiency
Once PROSHRED® San Francisco Bay Area comes to your location to do a security audit our shredding company determines how many executive consoles your office needs. This is usually determined by the density of the physical space, a number of employees working in the surrounding area, as well as estimating the amount of confidential and regular documents your office needs to throw away or destroy.
Developing a Destruction Plan That Works For Your Business
Whether you have one employee or thousands, our paper shredding professionals will develop a document shredding service based on a daily, weekly or monthly schedule that best meets your needs. Once your program is established, our staff and internal software systems ensure a timely and consistent on-site shredding service.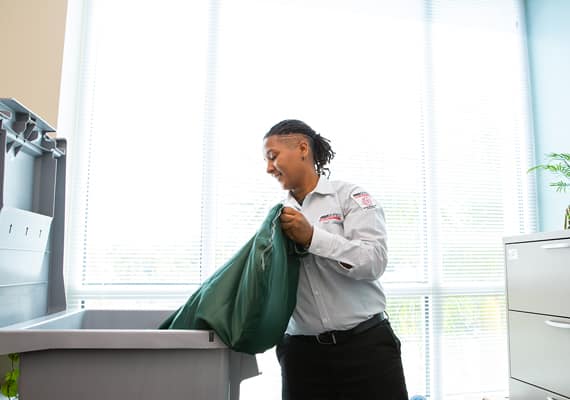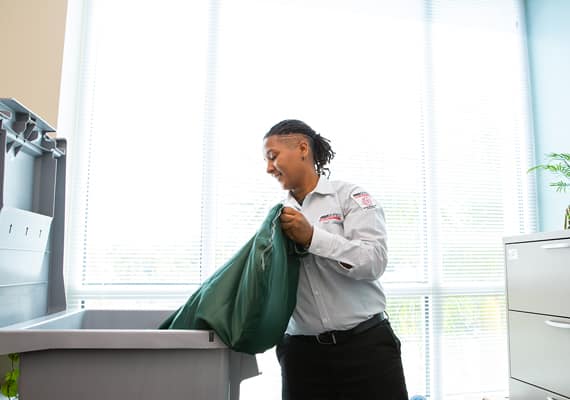 Local Ownership And Compliancy
Since PROSHRED® San Francisco Bay Area is locally managed but nationally operated behind a corporate brand, we take the extra step to make sure our process is compliant with ISO 9001 and NAID AAA standards as well as making sure our mobile paper shredding process is as pain-free as possible to all of our clients.
The Benefits of Regular Paper Shredding
Reduce the Risk of a Data Breach in Your Business
When you choose PROSHRED's scheduled shredding solution, we can help your company eliminate the threat of a costly data breach. As mentioned, we are one of San Francisco's only shredding companies who assess your document disposal habits and implement a schedule that is appropriate for your budget and requirements. With our services in place, you'll never have to stress about:
Employee time spent on paper shredding
The "lazy toss" of sensitive documents into a trash bin
Shredded material that doesn't get recycled
Documents that aren't shredded in a timely manner
Improper chain of custody
Qualified Specialists
Our regular paper shredding services are carried out by uniformed, bonded and I.D.'d Service specialists. For every service carried out on your premises, you'll receive a Certification of Destruction, outlining exactly when your material was shred, and that it was completed in compliance with privacy legislation.
Keep your employees, clients, and company secure, by disposing of these sensitive documents in a manner that is 100% secure. Get in touch with PROSHRED® San Francisco Bay Area, to arrange a regular schedule where we'll take care of your shredding and destruction needs
Improve Efficiency with Important Security Audits
As always, we aim to go above and beyond other paper shredding companies' norms by helping tailor your specific shredding schedule to a variety of different aspects of your office. By performing an in-depth security audit, our mobile document shredding professionals will help you determine the optimal equipment to use and at what amount, along with an estimation of what sensitive or regular documents should be destroyed according to the unique structure, size, density, and personnel level of your San Francisco office.
Shredding Plans Scheduled to Fit All of Your San Francisco Business Needs
The convenience of mobile document shredding provides an ideal solution for your document destruction needs regardless of your San Francisco business' size. Shredding schedules are individually customized with daily, weekly, or monthly options to help better serve the continuous requirements of your business, whether you have one employee or thousands.
Legal Compliancy and Local Ownership
Our mobile document shredding services are locally owned and managed to help better meet the needs of your specific regional area and market, while the backing of a national brand helps give you confidence in the unparalleled quality of service provided. With full ISO 9001 and NAID AAA compliance, you can ensure your sensitive information will be securely destroyed without having to compromise convenience and ease.