February 21, 2017
Maintain Organized Records to Eliminate Stress
Now that we are settling into 2017, it means that several organizations and residents in the San Francisco area might be using this opportunity to clean their home or office from top to bottom. Like with every season, it's an ideal time to organize the old and new and securely dispose of or in some cases donate, those unwanted materials. Chances are you have likely already completed this at your household, but what about the current status of your business records? Take a few hours out of your work day and sort through any contacts, budgets, proposals, and financial records you have that are beginning to pile up. Determine what records are no longer relevant to your company and which documents should be kept stored for the time being. Keep in mind that regardless of whether you are tossing records away, they need to stay in a safe, locked area at all times for your security.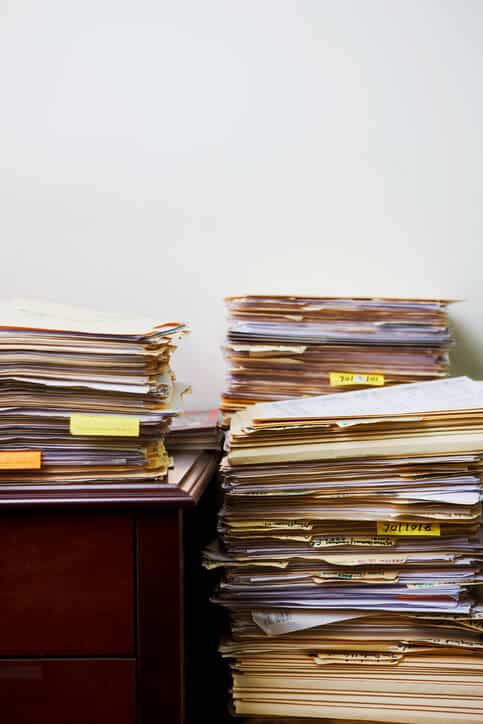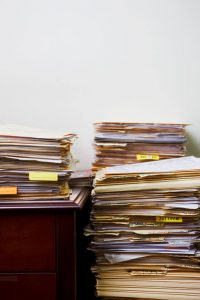 Every organization in San Francisco should have a detailed document management program in place for continued company success.  Knowing what information you have where allows you to carefully track critical records, should you require access in an emergency situation, or if you are faced with an audit. Failing to implement a document management program could mean the difference between financial loss and gain.
How do you begin? A great first step you should take in organizing your records is to create different piles. Decide how you want to differentiate your paperwork and do it accordingly. This will clearly indicate what documents you're dealing with which will make the process go a lot smoother and faster for you. If you come across old customer files or outdated contracts, for instance, this is the perfect opportunity to get rid of them securely.  On the other hand, there are certain documents that must be stored indefinitely as well, which may pertain to government matters.  File these away appropriately so you know exactly where they are should you require retrieval in the future.
If you've determined that some records have reached the end of their life-cycle and can be thrown away, rather than consuming your office space with these "unnecessary" records, always turn to document destruction services to remove this clutter. Hiring a trustworthy and experienced shredding company means you receive the added benefit of lockable collection bins to maintain security over your records before they are collected and emptied. Without the use of collection containers, your trash bin might become the designated area for old records, which is risky business for your San Francisco Company.  If customer or company records are lost/stolen, the confidential details that could be exposed may result in information theft or fraud. Both scenarios are not ones you'll want to deal with.
Identity thieves are always seeking new ways to obtain sensitive information that can be used to their advantage. To keep your identity and reputation in good standing, allow the team at PROSHRED San Francisco to take care of your documents. We guarantee 100% security from the moment your documents are collected to the moment they are securely destroyed.
We offer simple and easy to perform on-site document shredding through the use of our mobile shred trucks. As a secondary option, our off-site shredding facility is equipped with the highest level of security measures in the industry. All components are in place to protect from the risks related to fire, flood, and theft. Both solutions are entirely compliant and dependable, backed by the same level of security. We encourage clients to turn to our mobile shredding solutions for simplified service that doesn't cause any interruption in your workday.
If you haven't already considered professional document shredding as part of your resolutions this year, now is the time to take advantage of this incredible service. Good organization means increased productivity and a positive work environment. Which business would not want that for their employees?  Never stress about the whereabouts or security of your documents. You have more important aspects to focus on; we'll look over at responsibility for you!
Please reach out to the professionals at PROSHRED San Francisco, for more details on our document management services, and how our shredding solutions will contribute to enhanced organization.
Call 1-866-379-5028.