November 5, 2020
Why Hard Drive Disposal Should Be Handled by Professionals
If you're a business owner, you're probably used to doing things yourself. Besides often being a money saver, being a prolific DIY-er probably gives you greater control over your business and your life. But there are some things that are best handled by professionals, especially when it comes to the security and privacy of your business and employees. 
Hard drive disposal is one of those things. Besides being more safe when handled by experts, having professionals destroy and dispose of your hard drives will help keep you in compliance with privacy legislation and give you a peace of mind knowing there's one less thing on your plate. 
Comply with Privacy Regulations
Depending on the industry you are in and the type of information stored on your hard drives, you may fall under federal privacy laws that dictate how records need to be kept and how they need to be disposed of, as well as what records should be considered private or confidential. If so, you should make sure that when you have your old hard drives destroyed, that they are done so in compliance with the regulations that apply to you. 
Choose a shredding company that adheres to industry regulations including those outlined under FACTA, HIPAA, HITECH and GLB. This way, you can avoid fines that could be issued for non-compliance as well as know that your information is being destroyed safely.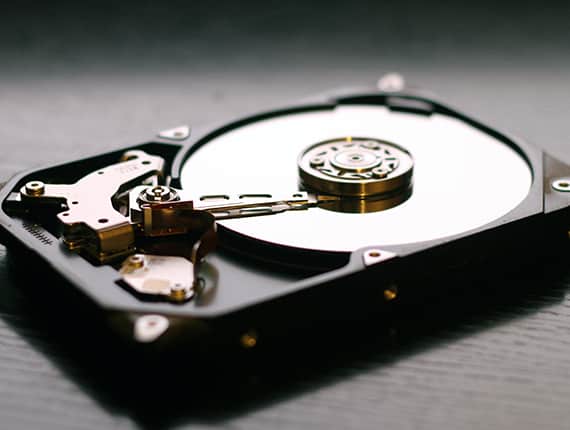 Shredding Destroys Data
Because simply erasing data off a hard drive is not enough to keep information from being retrieved, it's important to note that the only real way to permanently destroy data on a hard drive is to shred the hard drive itself. 
When engaging the service of a mobile shredding truck, make sure the company provides a detailed Certificate of Destruction as proof that your items were destroyed, as well as the date and time that they were picked up.  PROSHRED® San Francisco offers those certificates when you schedule one of our hard drive destruction services. 
Destruction is Safer When Done by Professionals 
Hard drives contain toxic materials that should not simply be tossed in the landfill, where they could poison groundwater or contaminate the ground. The hazardous nature of these materials means they would be destroyed safely, and that's why it's best to leave that up to professionals.
Attempting to destroy a hard drive yourself could expose you and your family to toxic substances if not performed correctly. With a company like PROSHRED®, you can be confident that your hard drives are being disposed of carefully and in a sustainable manner. 
Know Your E-Waste is Disposed of Responsibly
In addition to potentially contaminating water sources if simply placed in the trash or taken to a landfill, hard drives can also be an environmental blight due to having components that simply don't break down. A professional shredding company will know the law regarding e-waste and will take your shredded hard drives to a business that specializes in recycling e-waste. There, the material will be further processed and even be turned into new products, keeping hazardous waste out of the landfill and out of the environment. 
Schedule a Service with PROSHRED® Today 
If you're in search of hard drive destruction services, look no further than PROSHRED®  San Francisco. Our trained employees can help you figure out the best way to dispose of your e-waste, whether it be an on-site mobile shred, a drop-off shred or a regularly scheduled shred at your home or business. Call PROSHRED® today to learn more about the ways you can keep your sensitive data secure. 1-925-271-7566