October 26, 2023
Shredding for Legal and Healthcare Professionals in the Bay Area
Are you noticing a buildup of unnecessary documents in your office space? In larger businesses, you may find that your company's information and your clients' files can pile up after some time. While the initial instinct may be to throw out unwanted documents, it's important to take into consideration what the contents of those documents are. Some industries have vital information that requires secure document shredding.
For professionals in the legal and healthcare industries, shredding documents is not only a good business practice, but it is required by law. There's a requirement to protect client privacy and properly dispose of sensitive information due to strict industry regulations like HIPAA and FRCP. Not complying can lead to legal issues and consequences, which is why partnering with a qualified shredding company like PROSHRED® San Francisco Bay Area is beneficial to maintain privacy and remain legally compliant through reliable legal and medical record shredding.
Why Shredding Is Essential
It's crucial to understand the importance of shredding for legal and healthcare offices. With the large amount of documents, these offices produce and the level of confidentiality they require, potential risks and detriments are avoided through shredding:
Avoid Data Breaches
Every year improperly discarded sensitive documents lead to thousands of data breaches. These breaches lead to lawsuits, regulatory penalties, and can heavily damage the reputation of a business. For medical clinics and law firms, preventing data breaches is crucial. Secure document shredding can mitigate the risk through thorough data destruction, whether it's through onsite shredding or services brought on-site.
Clears Up Space
Eventually, you have documents that are outdated and no longer needed. While avoiding improper disposal is important, storing everything has its limits, and can lead to its own set of risks. Offices have limited space for storage, and confidential files sitting outside of storage spaces can potentially be stolen or looked through by those who don't have authorized access. Having scheduled shredding services and proper storage consoles for your files can save space as well as protect privacy.
Complies with Laws
Maintaining compliance with privacy laws set in place for certain industries can be time-consuming and oftentimes intricate. Shredding services that follow those guidelines, and have the proper certifications, can help relieve that burden by overseeing document disposal from start to finish. For a certified company like PROSHRED® San Francisco Bay Area, shredding services are transparent and free to witness on-site, and you're supplied with a Certificate of Destruction after the disposal process for auditing purposes.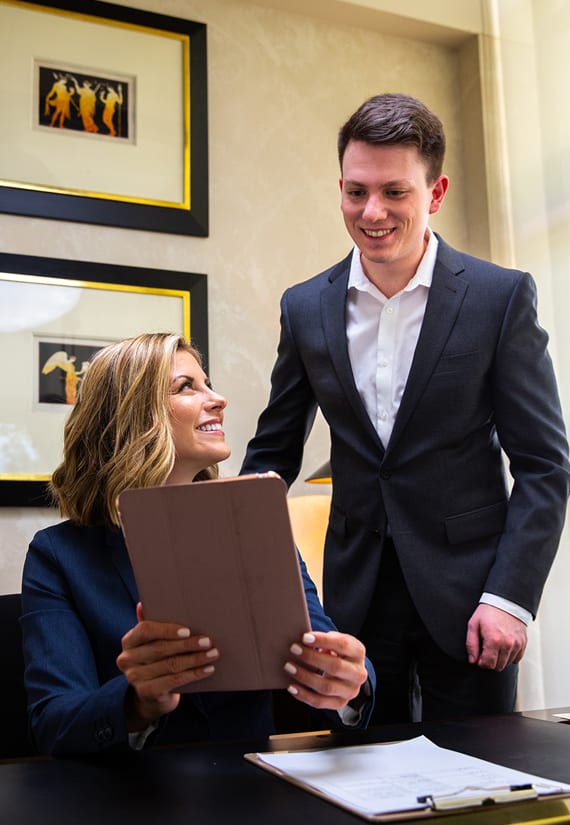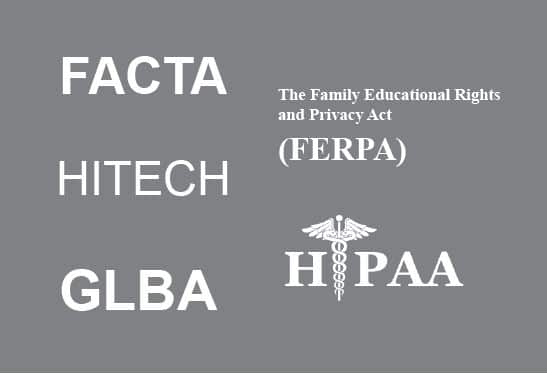 Meeting HIPAA Requirements
For healthcare organizations, the major regulation governing patient privacy is HIPAA, or Health Insurance Portability and Accountability. Protected Health Information (PHI) requires proper handling and disposal, as violating HIPAA can result in severe monetary penalties that can be up to $1.5 million per year. Using a shredding service that complies with HIPAA requirements for PHI disposal can prevent these violations. PROSHRED® San Francisco Bay Area offers HIPAA compliance shredding to provide the necessary security for your medical records.
Following the FRCP
When it comes to attorneys protecting confidential client information, they are required to take the proper steps through the Federal Rules of Civil Procedure. This includes the necessary disposal of documents with private information when they are no longer needed. PROSHRED® San Francisco Bay Area's legal record shredding enables law firms to shred unneeded files while remaining compliant with FRCP guidelines. Our services save you time, money, and your firm's reputation.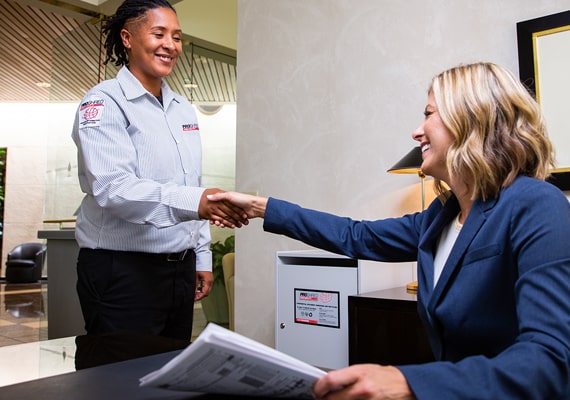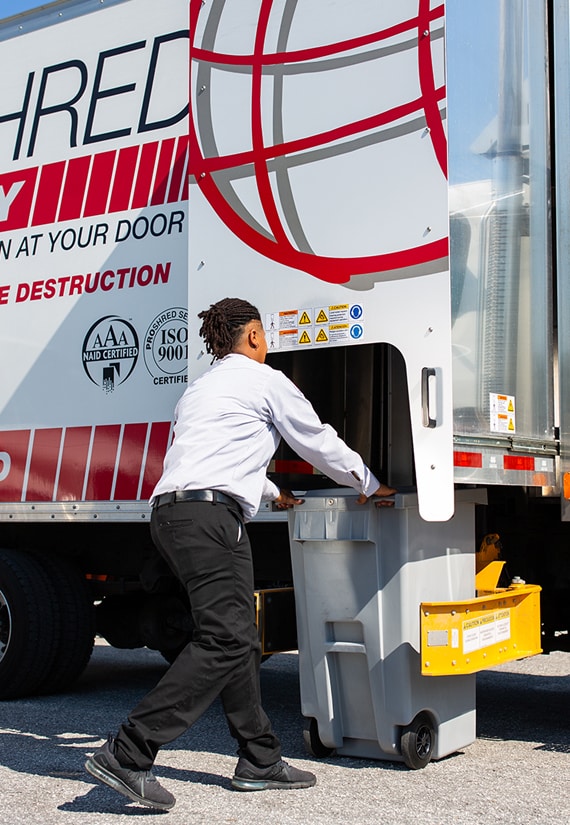 Choosing a Shredding Service
We offer a variety of shredding services based on your needs and budget. For large industries like law firms and healthcare facilities, though, we have reliable mobile shredding services that can come directly to your establishment to shred large amounts of documents at once. With these services, you're guaranteed transparency and secure document shredding onsite.
Depending on the amount of documents that need to be disposed of, there are options for the frequency of our shredding services. Oftentimes facilities and firms can have a large amount of document buildup at a fast rate, which is why we offer regularly scheduled shredding. Our team will do a security audit of your office and provide you with secure consoles to store your documents until we arrive to shred them.
We offer one-time shredding as well, if your workspace does not have a quick buildup of documents. Security consoles can be bought to store your documents until you are ready for a one-time purge or annual cleanout.
Contact PROSHRED® San Francisco Bay Area For Trustworthy Services
At PROSHRED® San Francisco Bay Area, we understand the responsibilities healthcare and law organizations carry to protect their patients and clients. Our services are NAID AAA certified and ISO 9001 certified by NSF-ISR, and we adhere strictly to our certifications, as well as comply with laws like HIPAA and FRCP to help you protect your reputation. Contact us today to get a quote on shredding, or to schedule a service with us.