Bay Area Document Shredding
Businesses are thriving in the San Francisco Bay Area, which means that there's plenty to do on a day-to-day basis. In order for a business to be successful, organization is a must. Keeping track of daily paperwork and finding a local shredding service to handle the bulk of your outdated documents can be difficult. The experts at PROSHRED® San Francisco are here to help with secure document shredding!
Shredding Services for Bay Area Businesses
PROSHRED® San Francisco has custom Bay Area shred plans for businesses both large and small. Whether it's 100 files or 1,000, our technicians and equipment are prepared to handle any shred job in a timely manner. Your outdated files will be handled with care and properly disposed of, eliminating the risk of identity theft for you and your employees. You should never throw away any of your company documents, or allow access to uncertified individuals. At PROSHRED®, we take your business' security seriously. You can trust us to get rid of your old files by using the best methods in the industry with our Bay Area shredding services.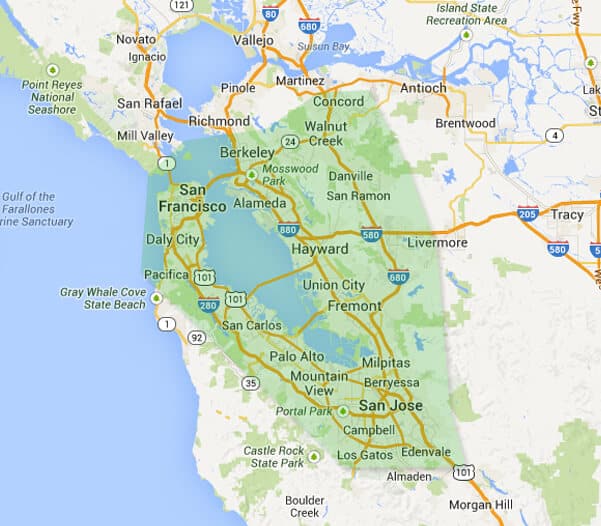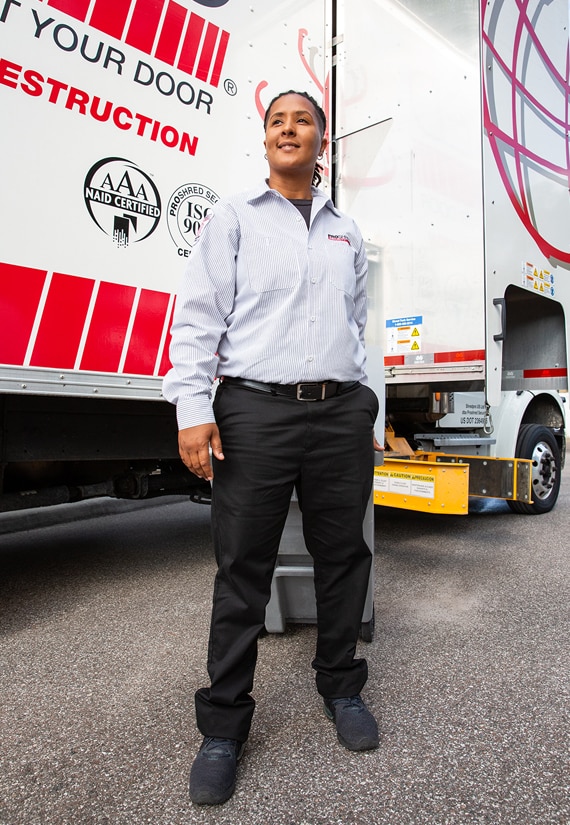 Bay Area On-Going Shred Service
Running a business can be hard, and taking time out of your busy schedule to purge your old files may seem like an impossible task. Luckily, PROSHRED® San Francisco has a fleet of reliable shred trucks to solve all of your problems with our Bay Area mobile document destruction service.
With this service, we can work around your busy day, and our state-of-the-art shred trucks allow us to provide document destruction right at your door. A customer service professional will drive up to your door and collect your documents for disposal. We provide you with secure consoles to store your documents in until your scheduled shredding time; then we pick up these bins and use a mechanical arm on the side of the truck to lift and dump the documents into our industrial shredding machine.
You can watch the shredding take place via a mounted screen on the side of the truck, or you can stay comfortably in your office with confidence that we have everything under control. Either way, with a Bay Area ongoing shred service, your day will continue uninterrupted, and your old files will be properly disposed of.
Benefits of Bay Area Paper Shredding Services
If you've ever wondered if professional paper shredding is worth it, at PROSHRED® San Francisco, we prove that it absolutely is! Our Bay Area shredding services are incredibly affordable, with pricing based on the volume of papers you are shredding, and we never add on hidden fees or fuel surcharges.
When you sign up for a Bay Area paper shredding service, we work with you to develop a plan that will keep your information secure and your workspace organized. Our services help you stay compliant with federal and state privacy legislation, and we even give you a Certificate of Destruction after every service so you have documentation of each and every item that has been destroyed.
For a fast, easy solution to those piles of old documents and sensitive paperwork that clutter your office space, trust PROSHRED® San Francisco Bay Area.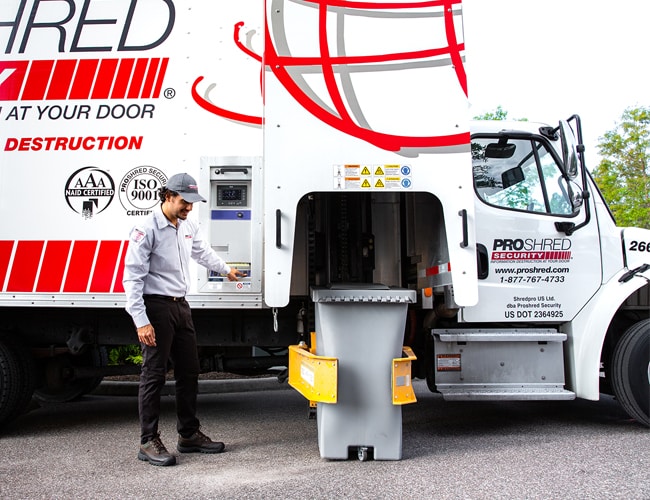 Schedule A Bay Area Shred Service Today!
The capable team at PROSHRED® San Francisco is here for all of your drop-off and onsite document shredding needs. Contact us today to learn more about our custom document destruction plans and learn how we can help boost your business' efficiency. Call now! 925-271-7566